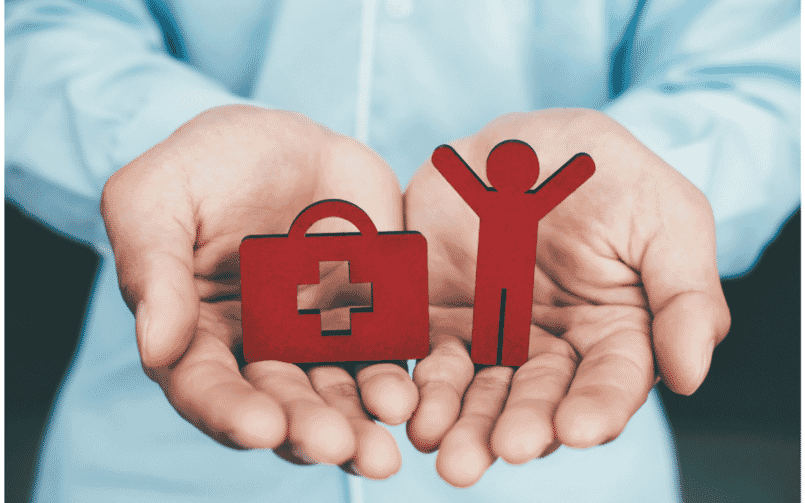 If your doctor suspects that you are suffering from a sleep disorder like sleep apnea, you may receive a prescription for a sleep study. Many patients vie for the convenience and lower cost of a home sleep study (HSAT). Whether that test is covered by your medical insurance, however, may require some research.
Why Do Many People Choose HSAT?
Many patients find being evaluated by sleep technicians throughout the night during an in-lab study an uncomfortable experience. This discomfort often leads to poor sleep during the study and inaccurate results, which may require the test to be taken again.
Home sleep studies continue to be the easier option for many patients seeking a diagnosis for sleep apnea. They are just as accurate as lab studies that can be taken in the comfort of a home and are less expensive than lab studies.
Is an At-Home Sleep Apnea Test Covered by Insurance?
Lower-cost medical insurance accounts that are often not accepted by home sleep study providers. If this is the case, patients can directly submit their claims to their insurance company to see if it is covered. Some Medicare and Medicaid plans may cover a home sleep study depending on the likelihood of a positive diagnosis.
The Impact of the Affordable Care Act on HSAT
The Affordable Care Act continues to cover sleep tests as long as they are prescribed by a doctor. Costs such as copays and deductibles may still be the responsibility of the patient. Just know that the likelihood of a more severe sleep disorder (a condition other than sleep apnea) may still require an in-lab test to be taken.
How Much Does a Sleep Study Cost with Insurance?
The in-lab sleep test can range in price from $500 to more than $3000, but your insurance plan coverage will determine the actual out-of-pocket expense that you will incur for the in-lab sleep test. Sometimes insurance will only pay for a small portion of this test. Also, make sure that your test provider is in-network.
If your insurance provider covers at-home sleep studies, you may pay as little as $50 for the test. Again, patients need to do their homework to make sure they have coverage before they take the test.
How Can I Get Insurance to Cover a Sleep Study?
Review your current medical insurance policy or speak to your insurer to see if sleep study tests are covered. Also, be sure you understand under what conditions you will receive coverage. Follow these tips.
Make sure your sleep study is prescribed by your doctor
Make sure your test provider is in-network
See if you have met your deductible and if there will be copays
Know if at-home tests are covered vs lab tests
Because many home sleep test providers do not accept insurance, know the process for submitting your claim directly to your insurer
If you've checked all the boxes for insurance coverage for a home sleep apnea test, then The CPAP Shop is where you can get more information about the insurance and you can also begin by ordering your test from Sleep Care Online. Here's how it works:
With the Complete Care Package, schedule a 15-minute telehealth visit with a healthcare provider to discuss your symptoms, upcoming sleep study, test results, and treatment options.
A multi-night, disposable home sleep apnea test is mailed to your home to be completed at your convenience.
A physician analyzes the sleep data and provides a prescription if needed.
Schedule an optional follow-up appointment (additional fee applies).
We connect you to sleep experts who can offer customized sleep therapy options, assistance in equipment purchase, and initial set-up.
For more information or questions, email our customer care team at [email protected] or call 866-465-4478 today.