How Does A Home Sleep Study Work?
An at-home sleep apnea test was designed to test patients for sleep apnea in their own homes, providing convenience and comfort, along with other benefits as well. After ordering your sleep test, it will be sent to you in the mail. Follow all the instructions on how to set it up, and fall asleep as you normally would. Your results will automatically be available for a sleep expert to review. It's as simple as that.
The Sleep Care Online Process
Sleep Care Online is an innovative, online system that guides patients over time through an array of sleep care services. We take you from diagnosis with an at-home sleep test through therapy and continued care by partnering with the best providers of sleep telemedicine services available.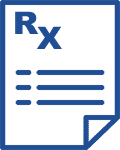 Health & Sleep Assessment
Take our FREE sleep apnea risk assessment. If at risk, order the Complete Care package. Complete the Health & Sleep Assessment and a physician will determine if you qualify for a home sleep apnea test.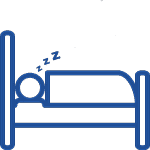 Take the Home Sleep Apnea Test
Your disposable home test for sleep apnea will be delivered to your doorstep. Attach the tiny sensor, wear it overnight, and the results will be sent via the cloud the next morning. Learn more.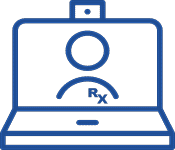 Review and Plan
With our Complete Care process, your sleep test data will be downloaded, and analyzed, and the results reviewed by a board-certified sleep physician. You will discuss the results at your telehealth visit. If necessary, the physician will write a prescription for PAP therapy.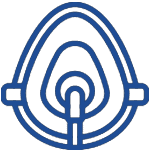 Sleep Apnea Therapy Options
Our sleep experts will be with you every step of the way—to match you with the best device, program it to your exact settings, and offer you follow-up support and supplies as your sleep apnea therapy progresses.